A Depressingly Workaday Town
A depressingly workaday town, that's what the Lonely Planet called Cranbrook in a previous edition. Normally each community's entry follows a template, four categories, Something to see, something to do, somewhere to eat and somewhere to stay.


A depressingly workaday town In this edition, Cranbrook was just called a Depressingly workaday town and given a "skip it". Nothing to see, nothing to do, nothing to eat and no need to list where you could stay, skip it. In the current edition Cranbrook has been upgraded, sort of. "Cranbrook is a dusty crossroads. Hwy 3/95 bisects the town, which is a charmless strip of motels"


However,
we've been given a something to do entry, the Museum of Rail Travel. So progress!
Our goal is to get Lonely Planet to change this entry in the next edition to an actual entry for Cranbrook
, show the world that Cranbrook is worth stopping at and sticking around for a while. This is not going to be an easy feat, as you've seen by the entries so far, they're not our biggest fan.
How will we change this?
Great question, we'll change this by helping them to see all the rad things that makes Cranbrook awesome, once you venture away from our "charmless strip of motels" and find the great things we all know. We have some clever and fun things planned to get them to notice these great things, in due time friends, in due time. CranbrookCity.com is entirely self funded and made possible by the support of local individuals and companies. We also from time to time will do fun things like this to raise funds! We know that Cranbrook is not a Depressingly Workaday town, but it's fun to embrace that. We've made a limited run of 50 mugs to commemorate our false moniker and help raise awareness for our cause.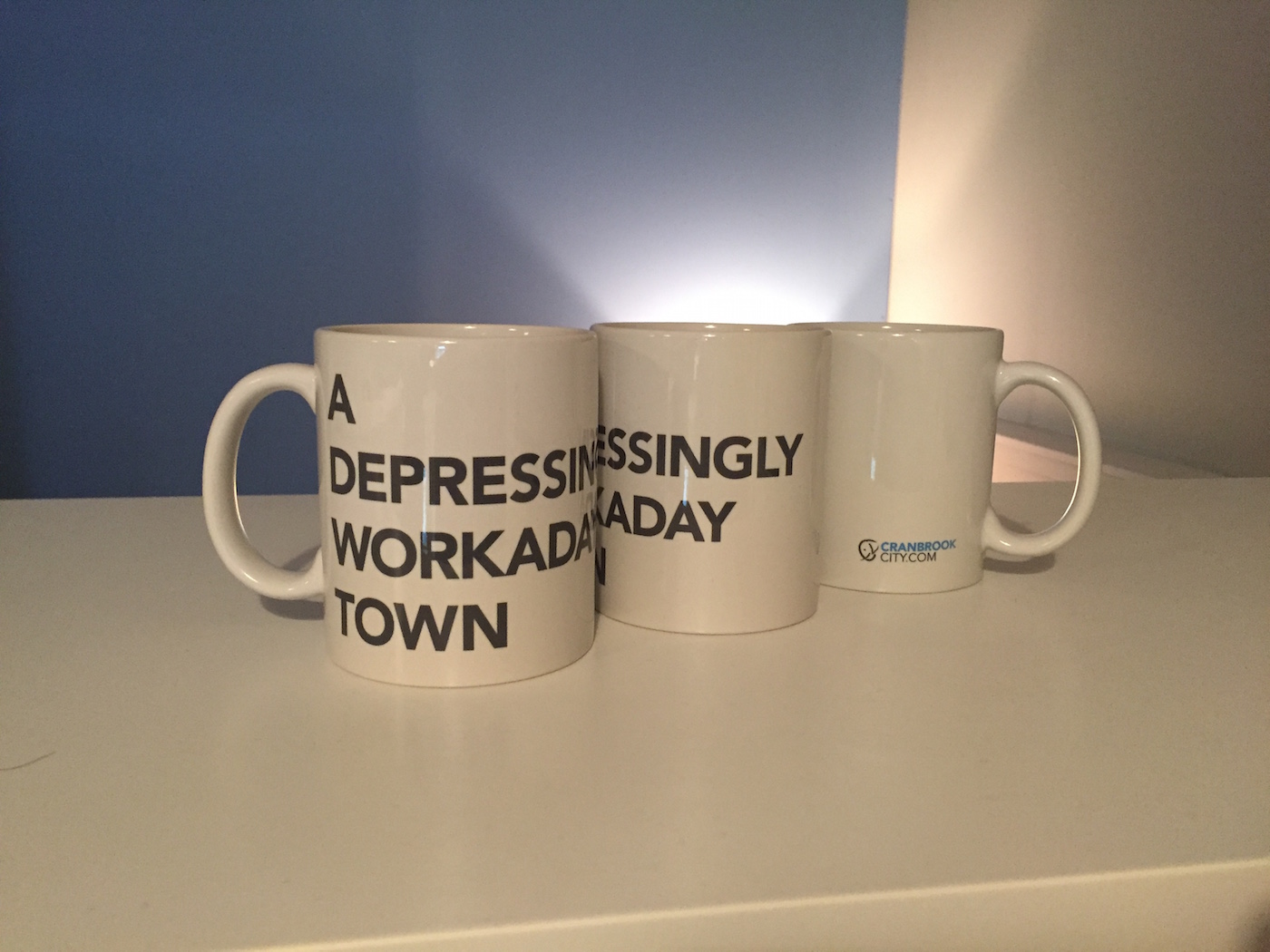 These mugs are available at 1710 Workspace or by emailing lee.
UPDATE
These little guys sold out in just over 6 days, more good things are on the way though.
You need to login to comment
It's free and takes no time at all!