Questions for a Councillor //002
Norma Blissett
We at CranbrookCity.com were wondering 'what makes those city hall types tick,' so we are just going to ask them. We wanted to get a really quick insight in to the whats and whys, without getting too political or topic specific.
Today we bring you Norma Blissett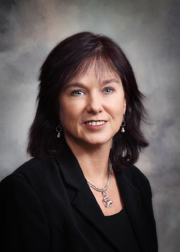 How would you like your term in office to be remembered?
That I did my best to represent the citizens of Cranbrook at the Council table.
What made you want to run for city office?
We need "thought full" people to run for public office. I am at a stage of life where I have the time and motivation to work for my community.
What is the most under-rated feature of Cranbrook?
We have a vibrant arts community. I have attended two plays and a top notch concert within the first month of 2016. That's amazing.
What type of change would you like to see enacted during your time in office?
I would like to see the by-laws changed to allow street patios. That change could make a big difference to our downtown.
What makes Cranbrook more than a "charmless strip of motels?"
Cranbrook is a great place to live, work and raise a family. We are a functioning community that provides all of the required services and has great recreational and cultural opportunities.
Thanks Norma for giving us a little insight, we look forward to seeing how you serve our great city during your time in office.
You need to login to comment
It's free and takes no time at all!